Posted

Filed under

IT Figures
|| English || 中文 || view

10216

|| Tweet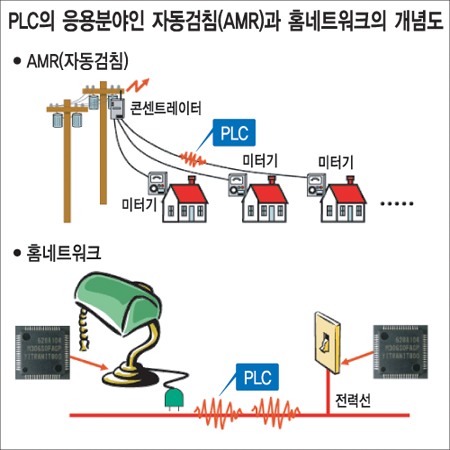 Source: "알아봅시다: 전력선 통신(PLC)", 디지털타임스. 2008. 9. 25.



* Power line communication (PLC), also known as power line carrier, mains communication, power line telecom (PLT), or power line networking (PLN), is a system for carrying data on a conductor also used for electric power transmission. Broadband over Power Lines (BPL) uses PLC by sending and receiving radio signals over power lines to provide access to the Internet.

* Automatic meter reading, or AMR, is the technology of automatically collecting data from water meter or energy metering devices (water, gas, electric) and transferring that data to a central database for billing and/or analyzing. This saves employee trips, and means that billing can be based on actual consumption rather than on an estimate based on previous consumption, giving customers better control of their use of electric energy, gas usage, or water consumption. AMR technologies include handheld, mobile and network technologies based on telephony platforms (wired and wireless), radio frequency (RF), or powerline transmission.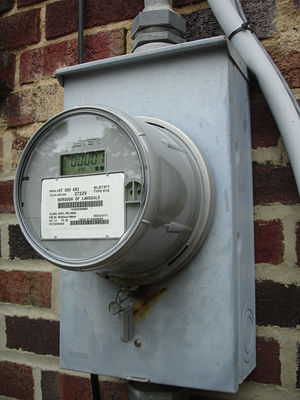 Newer retrofit US domestic digital single-phase smart meter (Elster REX type R15) with 900MHz mesh network topology for AMR