A software bug (or just "bug") (버그) is an error, flaw, mistake, "undocumented feature," failure, or fault in a computer program that prevents it from behaving as intended (e.g., producing an incorrect result). Most bugs arise from mistakes and errors made by people in either a program's source code or its design, and a few are caused by compilers producing incorrect code. A program that contains a large number of bugs, and/or bugs that seriously interfere with its functionality, is said to be buggy. Reports detailing bugs in a program are commonly known as bug reports, fault reports, problem reports, trouble reports, change requests, and so forth.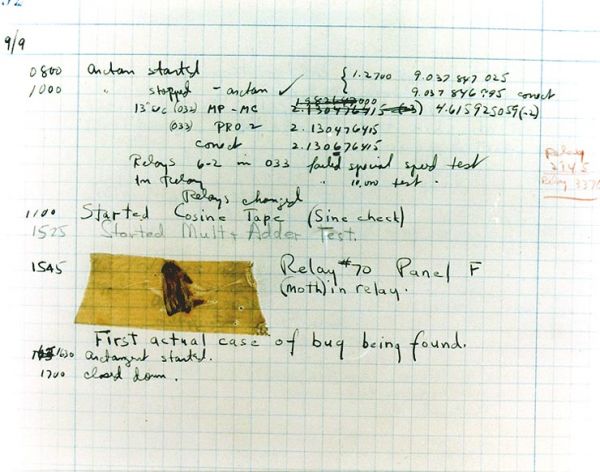 The First "Computer Bug"

The First "Computer Bug"
Moth found trapped between points at Relay # 70, Panel F, of the Mark II Aiken Relay Calculator while it was being tested at Harvard University, 9 September 1947. The operators affixed the moth to the computer log, with the entry: "First actual case of bug being found." They put out the word that they had "debugged" the machine, thus introducing the term "debugging a computer program." In 1988, the log, with the moth still taped by the entry, was in the Naval Surface Warfare Center Computer Museum at Dahlgren, Virginia. Courtesy of the Naval Surface Warfare Center, Dahlgren, VA., 1988.